Cyberbit provides end-to-end solutions for addressing the entire intelligence cycle – including collection, processing, analysis and visualization - providing law enforcement agencies (LEA's), intelligence organizations and signal intelligence (SIGINT) agencies with full spectrum intelligence capabilities
Fusion 360
Fusing distributed data sources to facilitate the entire lifecycle of the intelligence investigation process, combining sophisticated analysis tools, knowledge management and evidence and case management.
Target 360
An integrated interception and collection platform for processing and analyzing communications, allowing analysts to track large numbers of target activities across all platforms, locations and devices.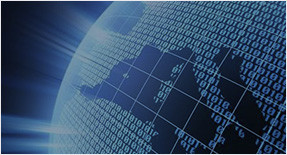 Webint 360
Extracting valuable intelligence from open sources – social networks, news websites, forums, blogs, deep web, documents, talkbacks, databases and more - by monitoring and using advanced analysis tools.
PC 360
Covert information gathering from target computers operating with various operating systems, allowing search and retrieval of files, audio and video surveillance, data access, full activity log registration, data authentication retrieval, screen images capture and more.
Sat 360
Collection, retention and analysis of voice, fax, video, email and other data transmitted via fixed and mobile satellite communication networks, as well as microwave communications.