Hyper-Realistic Training Ecosystem
Real-World Networks
Immerse in a virtual network that mirrors a comprehensive corporate network infrastructure.
Real-World Security Tools
Train in a virtual SOC and use market-leading security tools including a SIEM, firewall and endpoint security, to respond to simulated attacks.
Real-World Cyberattacks
Experience simulated attacks ranging from ransomware and defacement to evasive worms and multi-stage attacks.
Multiple Roles and Scenarios
Train individuals and teams, from tier-one analysts and students to tier-3 experts, red teams and OT security professionals. Cyberbit Range training scenarios are fully aligned with NICE KSAs and competencies.
Rich Training Content for Any Cybersecurity Role
Cyberbit Range provides a wide selection of simulated training scenarios, from beginner level to advanced incident response scenarios. Scenarios are tailored for multiple roles in the organization, including incident responders, analysts, red teams, business executives and students. Industrial control attack scenarios are available for critical infrastructure attack simulation.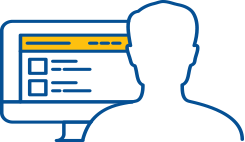 Incident Responder
Security Analyst
Forensics Expert
Penetration Tester
Business Executive
Malware Analyst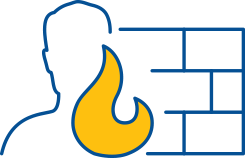 Firewall Admin
OT Security Manager
Modular Scenario Packs to Fit Your Needs
Our simulation content is packaged available as a modular set of packs, each one containing a set of simulated scenarios tailored to a training program. Whether your goal is training an incident response team, ramping up individual skills, or training ICS security experts, we have the rich content package that addresses your training needs.
Incident Response Pack
The incident response scenario pack includes a wide range of simulated attacks designed for up-skilling your SOC team and improving teamwork. Scenarios include ransomware attacks, SQL injection, DDoS, web defacement, and more.
Pentesting Pack
The Pentesting pack is intended for training red teams and penetration testers and includes various attack scenarios in an increasing level of difficulty.
ICS Security Pack
The ICS Security Pack provides scenarios for simulating attacks on critical infrastructure networks including IT to OT attacks. The pack includes OT environment components such as PLCs and HMIs.
Training Scenarios Crafted by Training Experts
Training scenarios are tailored to improve essential cybersecurity skills, including detection, analysis, investigation, decision making, teamwork, remediation, and security tool operation. The simulated scenarios are designed by a team of cybersecurity training professionals.
Sample Training Scenario: Data Breach by SQL Injection
Download the Training Courses White Paper
Cyber Range Training for Critical Infrastructure Organizations
Industrial controls systems are increasingly threatened by cyberattacks. Regulation such as NERC, NIST and ISO require organizations to train their ICS security teams, but traditional IT training scenarios are inadequate. Cyberbit provides critical infrastructure organizations, education institutions and MSSPs with an ICS Range that provides the unique hardware and the specific training scenarios for OT attack scenarios.